LOS ANGELES AIRPORT | GUIDE TO LOS ANGELES AIRPORT (LAX)
Origin
Airline
Flight no.
Scheduled
Est./Actual
Status
No flight arrivals were found at Los Angeles Airport.
Destination
Airline
Flight no.
Scheduled
Est./Actual
Status
No flight departures were found at Los Angeles Airport.
Car Hire at Los Angeles Airport
UNBEATABLE VALUE CAR RENTAL
Free Amendments | Free Cancellations | No Card Fees




Los Angeles Airport - All Information on Los Angeles Airport (LAX) Los Angeles Airport
1 World Way, Los Angeles, CA 90045, United States
phone +1 855 463‑5252
phone+1 424 646 5678 (Lost + Found)
emailinfoline@lawa.org
Facts and History about Los Angeles Airport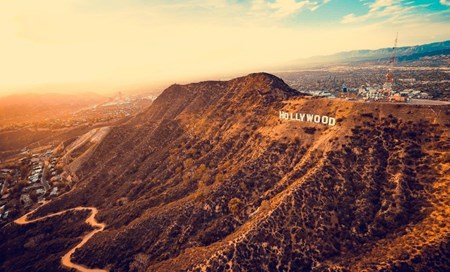 LAX Airport is one of the busiest in the world. It ranks sixth in the world and third in the United States in terms of the number of daily flights. These flights cover the more than 65 daily flights and more than 1000 weekly non-stop flights from 66 international destinations served within a year. It is also the only airport to rank among the top five U.S. airports for both passenger and cargo traffic. This makes Los Angeles airport one of the leaders in providing quality service to passengers from all occupations.
The history of LAX airport goes as far as the times of the Mexican conquest during the 1800's. Much has changed since it was first established, but this will forever remain part of the history. The administration is now looking forward to a year of more passengers and cargoes served. It is determined to remain the best in its field and is trying its best to provide the demands and wishes of its passengers and clients. There is more good news to expect from this excellent airport.
Arrivals, Departures and Airlines at Los Angeles Airport
In the year 2010, Los Angeles Airport reportedly served over 87 million passengers and processed over 2.3 million tons of air cargo. It conveniently handled 707,833 aircraft operations, which includes the landings and take-offs; and generated over $84 billion from its air cargo flights. It is part of the so-called three Southern California airport systems together with LA/Ontario International and the Van Nuys general aviation.
Some of the current facilities of LAX Airport include a 277-foot air traffic control tower, which services the four parallel runways. It has individual local and ground controllers, who responsibly assist in the efficient handling of the clearance delivery, gate-hold positions, and flight data. The Central Terminal Area serves as the main section of the airport, which caters to the passengers. It connects the different terminals with the aid of the U-shaped two-level roadway, which also brings passengers to various restaurants, gift shops, duty free shops, restrooms, business centers, cocktail lounges, and public telephones. Those who wish to request for the services of car-for-hire companies may do so through a special telephone section, which links you to car rental firms, limousine services, buses, motels and hotels which caters the Southland communities. In any case, passengers do not need to worry about their inter-terminal transportation because there are free shuttle services, which provide this assistance.
LA Airport also caters to the needs of disabled passengers. There are many special parking spaces, elevators, and ramp ways, together with free shuttles that are equipped with lift facility for those who will arrive in wheelchairs. You will also find Telecommunications Devices for the Deaf (TDD) for speech impaired passengers in all of the terminals. Those who wish to send cargo may also take advantage of the facilities. It has a 98-acre Century Cargo Complex, a 57.4-acre Imperial Complex, plus the Imperial Cargo Center. You will be delighted with the number of terminal located at the south side of this airport, which is exclusively designed for cargo. Now, there are more reasons why Los Angeles airport is being admired by many.
LAX is truly providing a convenient experience for all its passengers and those who are finding the best way to send their cargo. The different forms of public transportation have made it very economical and convenient for passengers. The wide parking area has the capacity to cater to over 4,500 stalls, which gives opportunity for passengers with vehicles to leave their cars in these parking areas for a minimum number of hours. The other modes of transportation, which has made the LAX Airport one of the friendliest in the US, include rental cars, local bus lines, door-to-door shuttle van service, taxicabs, and light rail. You can choose any of these, so you can enjoy your stay in this city. Expect that all of these forms of transportation will operate in major cities in Southern California, so you can easily go to your assigned destination. The choice of transportation is yours. Find the best that suits you and make this airport one of the best!
The Air Transport Association (IATA) code for Los Angeles Airport is LAX. We have provided the GPS location which are as follows 33.94250, -118.40722 to help either your arrival directions to LAX airport or perhaps give you directions to your chosen destination.
Parking at Los Angeles Airport
See options for parking services at Los Angeles Airport.
Additional Services and Amenities at Los Angeles Airport
At Los Angeles Airport you will find the usual array of bars and restaurants, airport lounges and shops.
Things to do in Los Angeles
There are a number of activities to suit all ages and interests in the region - see a selection of tourist activities in Los Angeles, California in the United States of America.
Services at Los Angeles Airport
Useful Information about Los Angeles Airport