How to get to Los Angeles Airport by Taxi
Find Unbeatable Value Taxi Transfers


Los Angeles Airport Taxis - Fares, Distances and Where to Find Them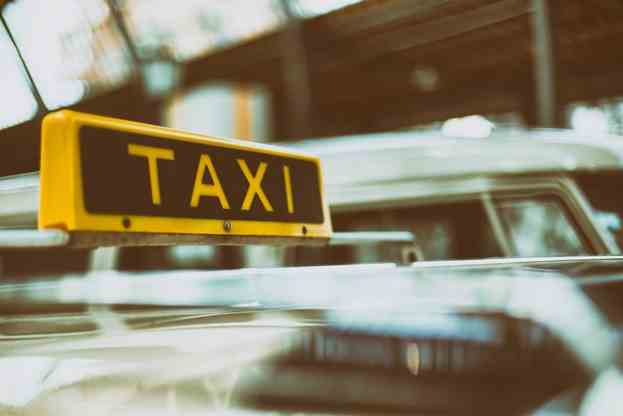 There are currently nine (9) Los Angeles taxi companies, which have the official seal of the City of Los Angeles Department of Transportation. These include the Beverly Hills Cab Company, the Independent Taxi, the Yellow Cab, the LA Checker Cab, the Bell Cab Company, the City Cab, the United Checker Cab, the United Independent Taxi Drivers, and the United Taxi of San Fernando Valley. These taxi companies are given a seal, which is placed on their taxicabs, as a guarantee that these taxis have undergone regular inspection and have trained drivers who follow the taxicab and fare guidelines of LAX.
Many of the Los Angeles cabs which pick-up from LAX airport follow a fixed rate of $46.50, not including additional gratuities that may come from the passenger. The range of service for this flat fare includes the areas that are bounded by Santa Monica Fwy, Cesar E. Chavez, Harbor Fwy, Alameda St., Chinatown, and Union Station. Nevertheless, regular taxi rates may apply when you wish to go to other destinations. Thus, the minimum $15.00 for all the trips coming from LAX plus the addition $4.00 surcharge; the $2.85 flag drop rate for the first 1/9th mile; the $0.30 for the additional 1/9th mile that is equivalent to a rate of $2.70 per mile; and the $0.30 for every 37 seconds of waiting or delay or a rate of $29.19 an hour will be applied. You may inform the City of Los Angeles Taxi Cab Commission of any inconvenience you have experienced and it will be handled appropriately.
Aside from the fare guide, Los Angeles taxis also follow a strict uniform guideline. They are required to wear an on the job uniform, provided by the company, and a prescribed color of socks, which is black. The performance time in response to customer calls and on-time arrival pick-ups are also closely monitored by the taxicab company administration. This gives taxicab drivers a professional appearance that is well liked by the passengers. Since they managed to follow to the physical rules required with that of a taxicab driver, it is also easier for them to remain courteous and polite to their passengers, a fact supported by the increasing gratuity amount that are given to them by their satisfied passengers.
The problem of LAX cab "bandits" has also created trouble for many passengers of the airport. Some who are not aware of the seal of the City of Los Angeles Department of Transportation fall prey to these greedy drivers. Do not become their next victim. Be aware that only taxicabs with the seal of the Department of transportation are to be trusted. If you happen to ride a bandit taxicab by mistake, then you will be prone to an unregulated taxi fare and rude drivers. The city is doing its best to get rid of these bandits, so they can save their guests, citizens, and visitors from inconvenience. However, some still manage to be losing in the street. Free yourself from their tactics and always consider calling the dedicated numbers of official taxicabs in Los Angeles for a guaranteed excellent and honest service.
After arriving at the Los Angeles Airport, you will find LAX cab readily available outside of the terminal buildings or situated at the arrivals area on the lower side level of the airport. An estimated travel time of 40 minutes will do for travelers who wish to go to downtown Los Angeles, 20 minutes for those who wish to go to downtown Santa Monica, 30 minutes for those who wish to go to Beverly Hills, and 40 minutes for those who wish to go to Van Nuys. Nevertheless, passengers should take not that the travel time may increase depending on the traffic, which is typical during the rush hour period, 5:00 am to 10:00 am and 3:00 pm to 7:00 pm. In this case, it will be more economical to reserve and request for a flat rate. Otherwise, you will be spending more because of the traffic.
LAX Taxis are allowed to accept credit cards. If you wish to guarantee the amount that you may be paying, then it will not hurt to ask the taxicab driver. Certain additional charges may be required from you, especially during late night driving request, public holiday travels in Los Angeles and luggage add-ons; so it is best to ask them about their fees. To give you a glimpse on the amount you need to prepare, Santa Monica ride will cost $30 to $36; Disney land will cost $70, Hollywood will cost $30, Beverly Hills will cost $24, Redondo Beach will cost $22. Given this rate, many passengers are now thinking of alternative ways that will help them save on their travel expenses, but if you were out on a single day in Los Angeles, then the taxicab rate would be the best.
Los Angeles taxis have maintained a well-respected stature all over the world. Excluding the bandit taxis, these are one of the most acclaimed taxi services in the world. Their pick-up time has never been late and the courtesy of their taxi drivers has been excellent. You will find it very pleasing to hop on these taxicabs right from the airport without any worries. You may inform them of your destination and they will gladly take you there. If you wish, you may also have small chats about LA with them, so you can further familiarize yourself with it. It is certainly a great opportunity to travel with any of these acknowledged taxis in LA because you are guaranteed the best service and honest taxi rates. So do not worry about your ground transportation to or from LAX, these taxicabs have everything covered.
Taxi fares to & from Los Angeles Airport (LAX)
Taxi Transfer Customer Reviews
Available Transfer Options