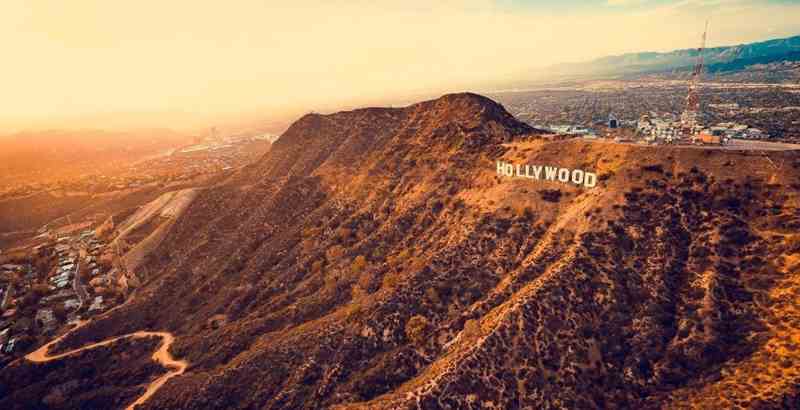 Los Angeles Tourist Activities
There are numerous Los Angeles tourist attractions to look forward to when visiting this city. Aside from the well-architecture international airport, LAX, the city is flocked by many tourists from all over the world, because of its major Los Angeles tourist attractions like the Universal Studios, Beverly Hills, Bunker Hills, Bunkers Market, Griffith Observatory, Griffith Park, Little Tokyo, Music Center, and Rodeo Drive. It is also home to various festivals like the popular Rose Parade, also known as the Rose Bowl Parade or the Tournament of Roses, Newport Harbor Christmas boat parade, Southern California Renaissance Pleasure Fair, Brazilian street festivals, lobster festivals, gay pride parades, jazz festivals, film festivals, and other cultural gatherings. There is never an idle day in Los Angeles and visitors are taking advantage of all these festivities all year round.
Dozens of Los Angeles museums and Los Angeles galleries fills the city. The J. Paul Getty Museum is home to European paintings, illuminated manuscripts, sculpture, drawings, American and European photographs, and decorative arts. It is a museum dedicated to the study of the arts and cultures of ancient civilization particularly of Etruria, Rome, and Greece. The Museum of Contemporary Art Los Angeles is home to more or less 5000 object in all visual media. Some of which are masterpieces of abstract expressionism to the modern pop art created by young emerging artists. Some of its most prized collections include the Panza Collection, the Barry Lowen Collection, the Rita and Taft Schreiber Collection, the Scott D.F. Spiegel Collection, Ralph M. Parsons Foundation Photography Collection, Marcia Simon Weisman Collection, Lannan Foundation Collection, and works of various artists like Terry Allen, Alexis Smith, Bill viola and Lari Pittman. Pacific Asia Museum is another must see art gallery in Los Angeles. It displays rare and representative examples of ethnographic objects and art from Asia and the Pacific Islands. Some of the items on view in this museum are Japanese fold paintings, South Pacific tapa collection, Buddhist art collection, Paul Jacoulet prints, Ceramic collections, and the Chinese decorative arts.
Science and Nature Museums can also be found in major locations in Los Angeles like the California Science Center that offers free admission to its exhibit galleries like 1001 inventions, the ecosystems, and over 100 mind stimulating exhibits in display at its halls. You may also look forward in visiting its Exposition Park and enjoy its Rose Garden landscape of arts. The Griffith Observatory is also offering its services and exhibits free from Wednesdays until Sunday. It will be a delight to your children as it educates them with the the use of Public Telescopes like the Zeiss telescope and the triple beam solar, the Exhibit Program, the Leonard Nimoy Event Horizon, and the Samuel Oschin Planetarium. It will be a fun experience to walk at the Gottlieb Transit Corridor because it provides an immersion experience of various motions of the sun, stars, and moon across the sky linked with time and calendar system simulation. Take time to visit the Los Angeles Zoo and it will give you close encounters with amphibians, birds, invertebrates, mammals, and reptiles. Go back in time as you enter the Fowler Museum of Cultural History, the Autry Museum of Western Heritage, the Los Angeles Police Historical Society, the California African American Museum, the Museum of Tolerance, the Travel Town Museum, Natural History Museum of Los Angeles County, and the Hollywood Wax Museum.
After a day of tours in art galleries, museums, and amusement parks, you may wish to experience Los Angeles shopping. Those in search to find bargain items may shop at the Venice Beach and enjoy souvenirs, sunglasses, and original arts and crafts created by local artisans for just as low as $10 per purchase of 3 souvenir T-Shirts. The Fashion District is also home to local garment manufacturers and top designers, so make sure you update your wardrobe by shopping your clothes here. If you are not satisfied, then proceed to Retro Row 4th Street located in Long Beach to find vintage clothes. Those who wish to experience high-end shopping can choose from Rodeo Drive, Beverly Center, and Midtown/West Hollywood. You may need to prepare $10 in your pocket because they may charge you a $10 fee for an empty store bag.
A trip to Los Angeles tourist attractions will never be complete without visiting the famous Universal Studios Admission and Transportation, the Knots Berry Farm Tour, Disneyland, Lego Land and Sea World. However, make sure you list your priority because it will take you a day to explore these theme parks. All of these theme parks are filled with adventure package tours that will keep your day fun and entertaining. Choice of the Knott's Berry Farm will give you opportunity to ride the Xcellorator, Supreme Scream, Ghost Rider, Montezuma's Revenge, and Boomerang. Your feet may get tired trying to explore its 150 acres of shows, rides and attractions, but it will certainly be worth it. Sea World is another great choice as it provides you an all day adventure with polar bears, penguins, walruses, killer whales Shamu, manatees, and sea lions.
Those who arrive at Los Angeles International Airport cannot help but be thrilled with the possibility of finally experiencing their dream vacation in Los Angeles. Los Angeles tourist attractions are one of the major reasons why tourism in the city has never declined and continue to rise. The government is making sure it remains this way in the future and visitors are delighted to learn they will be returning back to see its new innovations and special features. Do not worry if you fail to visit all the theme parks, museums, art galleries, and shopping centers mentioned above. You are always welcome to return anytime of the year to complete your tour of Los Angeles. The city will be more than happy to receive you in its arms. It will look forward in serving you and your family for another time. Just enjoy and have fun in Los Angeles! Plan your travel trip and book your reservations today!
UNBEATABLE VALUE CAR RENTAL

FREE
Amendments,
FREE
Cancellations,
NO
card fees!

airport_shuttle Need Airport Transfers?
Useful Information about Los Angeles Airport