How to get to Los Angeles Airport by Train



Los Angeles International Airport Train Transfers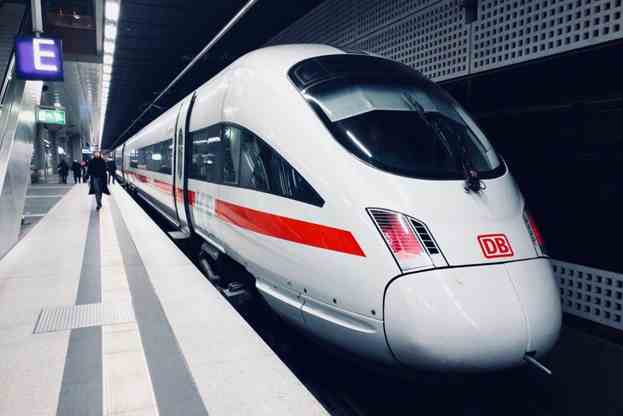 Los Angeles International airport trains are one of the best forms of transportation for passengers who do not have a very heavy luggage to carry. The train operates every seven to twelve minutes from 4:15 am until 11:45 pm. You will find it convenient to locate because there are free shuttle buses from the lower levels of the terminals that will transport you to the Aviation Station of the Metro Green Line. The Metro Green Line serves the Redondo Beach and Norwalk area, but those who need to reach the Silver Line or the Blue Line can conveniently do so. They can transfer to these stations through the Harbor Freeway and the Wilmington Station respectively.
These Los Angeles Trains is servicing a wide area including the Redondo Beach, Douglas, El Segundo, Mariposa, Aviation or the LAX Shuttle Connection, Hawthorne, Crenshaw, Vermont, Harbor Fwy, Avalon, Imperial/Wilmington Station or the connection train to the Metro Blue Line, Long Beach, Lake Wood, and Norwalk. It also helps to know the destinations you can quickly reach after arriving at these different stations. The Metro recommends that you download the PDF file of their daily, weekly, and holiday schedules, so you can conveniently plan your trip around the city. The train follows a very strict schedule. It will never wait for you to arrive before it leaves. Therefore, you have to guarantee that you arrive at its stations in order to reach the Los Angeles airport in time for your departure or in time to welcome a friend, relative or colleague who will arrive to visit your family or the company.
New visitors can conveniently buy their ticket or pay their fare for them to ride the Los Angeles airport trains. Purchase your EZ transit pass by visiting the official website of the Metro. Choose the type of pass you intend to use during your stay. Enter in the necessary card information for you to proceed with the purchase and the order will be placed in a matter of minutes. Unfortunately, expect that your EZ pass will be mailed to you on the 21st of the month. Those who urgently need to acquire their card may just proceed with the traditional manner of purchasing this pass to hop on board the Metro Buses and the Metro Trains.
Termed as TAP by LAX trains, this is one of the must have cards any tourist or visitor should purchase upon arriving at Los Angeles. It will give you lot of savings and lesser inconvenience because the card allows you to buy and electronically load your Metro passes for use in transit line passes and trains. Nevertheless, you have to select the TAP card you purchase because specific line of buses may not accept TAP cards not in line with their route. One thing is for certain, Metro passes that you purchase will be valid in all Metro buses and trains including the Metro Green Line.
The price of Los Angeles trains may vary. Those who are planning to stay for a week is encouraged to by a 7-Day Valid Pass, which costs only $20. Those who will stay for more than a month may consider buying the 30-Day Pass, which costs only $75. You may also wish to load your card with a dollar amount starting at a minimum of $5. Your other options are to purchase the EZ transit pass mentioned above, which costs only $84. It will give you authority to ride the Metro Bus, the Metro Rail and other major carriers. However, it is important to remember that failure to tap these passes before boarding on your buses and trains may result to a possible fine of $250. Those who are still uncomfortable using EZ passes can still pay their fares in cash. Just pay it before boarding the trains to secure that you will not be in any violation of the Los Angeles State's Section 640 Penal Code.
Children under the age of five are given free transportation on the bus or the LAX trains while senior citizens and disabled passengers are provided with friendly reduced rates. Senior Citizens will be required to complete the application form and submit it together with their photo and proof of age, while disabled passengers will need to submit a proof of eligibility or Medicare Card. These types of passengers need to accomplish the application form together with the required documentation and a processing fee of just $2.00 and they will get the $9.50 per zone-reduced rate. Students can also take advantage of the College/Vocation 30 Day Pass for only $36. They just need to submit proof of eligibility, their photo, required documentation and the processing fee of $1.00 to grab hold to their Vocation pass.
While on board the Los Angeles International Airport trains, passengers are advised:
To grab the handrails of the train for secured stability, especially if the train car is moving and you are left standing.
Always refer to the overhead maps for guidance on the stations that is served by the train.
Always keep your belongings near you to prevent it from getting lost.
Prepare your board ticket to avoid inconvenience when leaving the train.
Approach the door of the train if you are nearing the next station to leave conveniently.
If in case you are left waiting for the train to arrive, keep afar from the platform edge.
Never let go of your child while waiting for your ride to avoid untoward accidents.
Remember that there are priority seating meant for disabled and senior riders. You may be extremely tired because of your trip, but this does not give you the license to take their seats.
There are many other forms of ground transportation waiting for the passengers of LAX. The use of the train is just one of the most economical ways of exploring the city, but you are free to choose other more convenient transport system, especially if you are arriving with many luggage.