How to get to Los Angeles Airport by Bus



Buses from Los Angeles Airport with Bus Routes and Times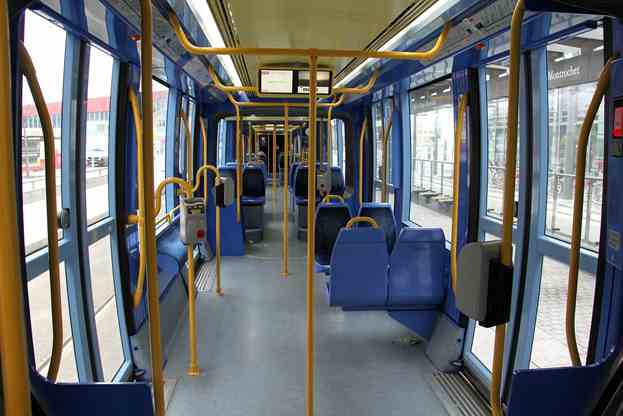 There may be thousands of taxis in operation near LAX Airport, and those who prefer Los Angeles buses are still given the option to do so. There are approximately eight (8) bus companies, which serve the passengers of the airport and this includes Shuttle One, the Graylin/Coach USA, the Central Coast Shuttle, Mickey's Space Ship Shuttle, the airport bus of Bakersfield Santa Barbara Airbus, the Antelope Valley Airport Express, and Venturay County Airporter. These buses have specific places of destination that they travel in, so it is wise that you get a lead on the places that they are catering.
Los Angeles buses, which travel to Knotts Berry Farm, include Shuttle One, Mickey's Space Ship Shuttle, and Grayline/Coach USA. Nevertheless, you are better off knowing the specific features that will separate one from the other. Grayline/Coach USA regularly travels to Universal Studios, The Disneyland Hotel, and all the Anaheim Resort Hotels. You are free to request for any private service from them by visiting their websites or by calling their hotline number.
Mickey's Space Ship Shuttle is a very popular form of bus transportation at LAX because it is the epitome of entertainment. You will feel the excitement rising while on board this unique bus. However, it is highly recommended that you make online reservations to get tickets on board this bus. The rate for adults is $16.00 for children is $14.00, and for kids return is $12.00. You will appreciate the comfort that it brings because these types of LAX buses will transport you to Universal Studios, all of the Disney Anaheim Resort hotels, the John Wayne Airport, the Garden Grove, the Buena Park, the Orange County Convention Center, San Clemente, and Huntington Beach. It even offers new free polo tours, trip planning, and lodging area planning for everyone's enjoyment. It is considered the one-stop shop because of all the services, which they are offering to their clients.
Shuttle One is the other public transport that brings passengers to Knott's Berry Farm, Disneyland, Universal Studios, Hollywood, San Pedro Harbor, Long Beach Cruise Line and other convention centers near this area. It boasts of its cheap rate that goes as low as $11.00 per person for group reservations. Which is the better deal? It depends on the places you intend to visit and the features you are looking for in a bus or shuttle.
The other Los Angeles International Airport buses, which you may also find very useful for your destination needs are as follow: Airport Bus of Bakersfield, which caters to those who need to travel to Bakersfield. This is approximately two hours from North of Los Angeles Airport. The Antelope Valley Airport Express travels to Palmdale, Newhall, and Lancaster located in the Antelope Valley. It travels an approximated 75 miles or 121 kilometer from the North of LAX. The Central Coast Shuttle services the Central Coast area, which include Santa Barbara, Ventura, Santa Maria, and Buelton. One way prepaid ticket will cost $68, round trip prepaid consumable with the 24- hour period will cost $124, one way non-prepaid ticket will cost $73, and a round trip non-prepaid ticket will cost $134 per passenger. The pick-up time from LAX begins at 9:00 am then followed by the 12:01 pm, the 3:00 pm, the 5:00 pm, the 7:00 pm, and the 10:00 pm batches. Book your flight according to these bus schedules if you do wish to consider this as your form of transportation.
The rest of the Los Angeles buses are the Santa Barbara Airbus, which travels to Santa Barbara, and the nearby Goleta and Carpinteria areas. The travel time to reach this destination from LAX is 1.5 to 2 hours. Ventura County Airporter is last in the list of official buses acknowledged by the Los Angeles Airport and it caters to the Ventura and Oxnard area, which is close to the seacoast. The time to reach the destination is about one to one and a half hour traveling northwest from LAX.
There are more LAX buses, which serve tourists who wishes to see the famous tourist spots in Los Angeles. This cannot be avoided because majority of the revenue that the city government receives is from this type of industry. The best thing that the government does is to regulate the prices and services offered by these bus and shuttle companies. They wish these tourists to keep on returning to Los Angeles and consider it their second home. They wish to attract more investors and providing a list of well-serviced public transportation is one way of attracting them to consider LA as the best place for their investment.
Considering Los Angeles International Airport buses as an economical way of enjoying the city is a decision that rests on the hands of the passenger. Some may enjoy taking long trips on ride a bus or shuttle, while some would rather pay more for the sake of securing a private trip on the road. These all rests on the preferences of the individual and LAX administration is doing its best to guarantee that their passengers have variety of choices. This is the magic of Los Angeles International Airport. It never runs out of ground transportation options for its passenger's satisfaction and convenience. You may even find dedicated telephones at the airport, which will instantly connect you to car rental, taxi, and bus services. This is how much the company gives priority to their clients.
Which Bus services/routes have stops at Los Angeles Airport?